Finally remembered I wanted to give this a try.
Since I mainly blog about scrap related stuff; it only makes sense that my first fave Friday is about scrap stuff…Right? Here we go:
1.
Sassafras Lass
-- I love everything about them! From their (normally) bold colours, fun patterns and whimsical feel all the way to their super cute stamps. I think they need to add ribbons and brads to their lines. It would make them even better.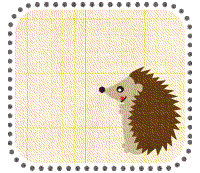 2.
Prima's
new Mommy and Me line -- Talk about stinkin' cute! I've loved it from the moment I say it on their blog. I can see layouts of Monkey and me already.
3.
Chatterbox's
new Fab Tab Maker. I've always liked the look of tabs, but hardly ever use them. I think I would if I had this nifty little tool.
4. Mini Glue Dots -- Is there anything these tiny dots of glue can't do?
5.
Canadian Scrapbooker Magazine
-- The bestest Canadian scrapbooking magazine in my humble opinion. I don't have a sub to it, but wouldn't mind one.
Until next time....